Hear what customers have to say about our work.
Reading, PA
I would recommend MR without hesitation, because they delivered on every commitment they made. And I would add that they were great guys we enjoyed having around our house. We could not be happier with the work of MR Roofing.
Pottstown, PA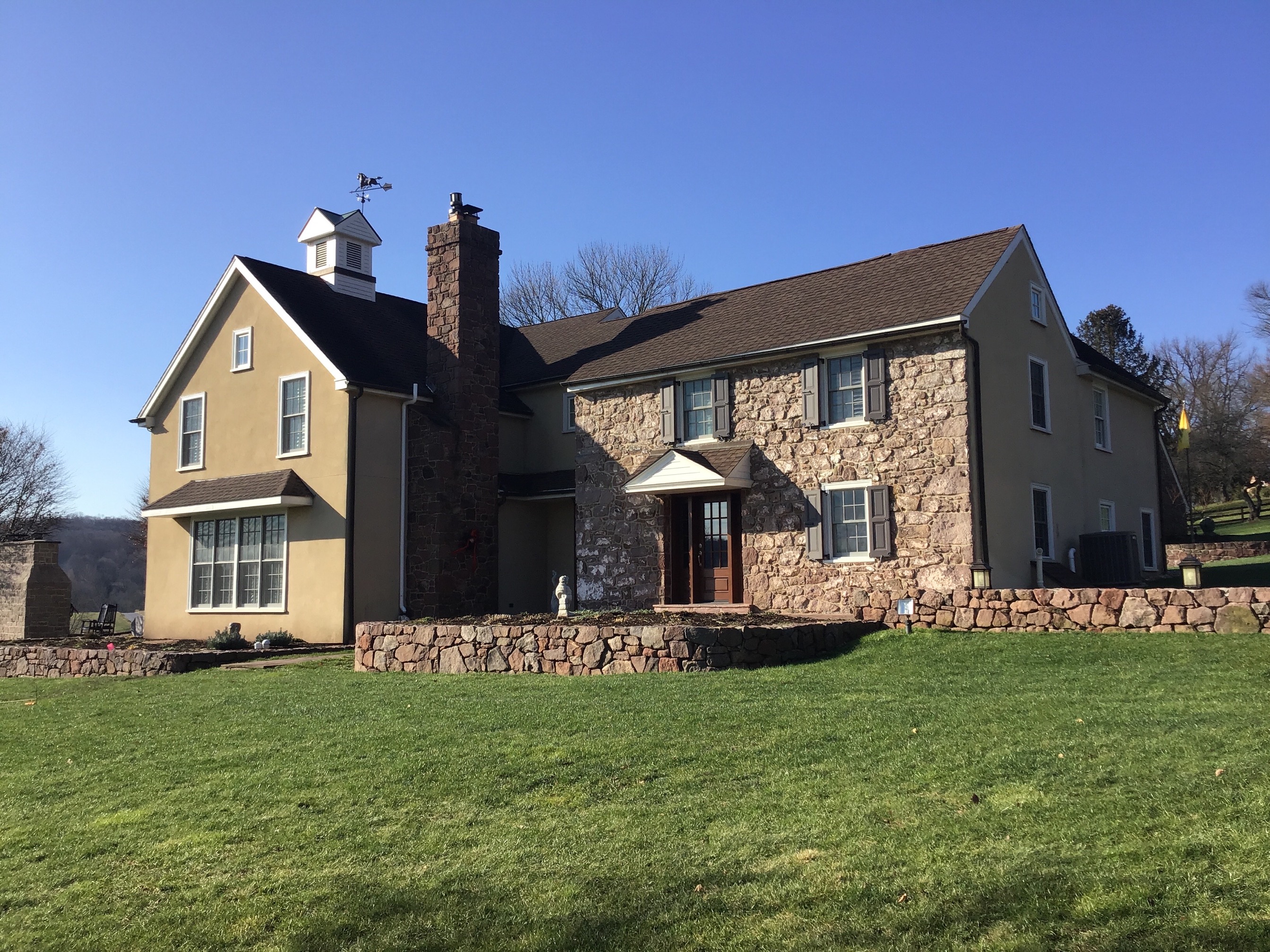 We were extremely satisfied with the professionalism of your company. The workmanship and cleanliness of the crew was outstanding. We were pleased with everyone we encountered from MR Roofing and would give your company accolades for a job well done.  We've already referred your company to a general contractor friend.
Kutztown, PA
We have porches that will need new roofs at some point. I will definitely be calling MR Roofing back to do that project.
Chester, PA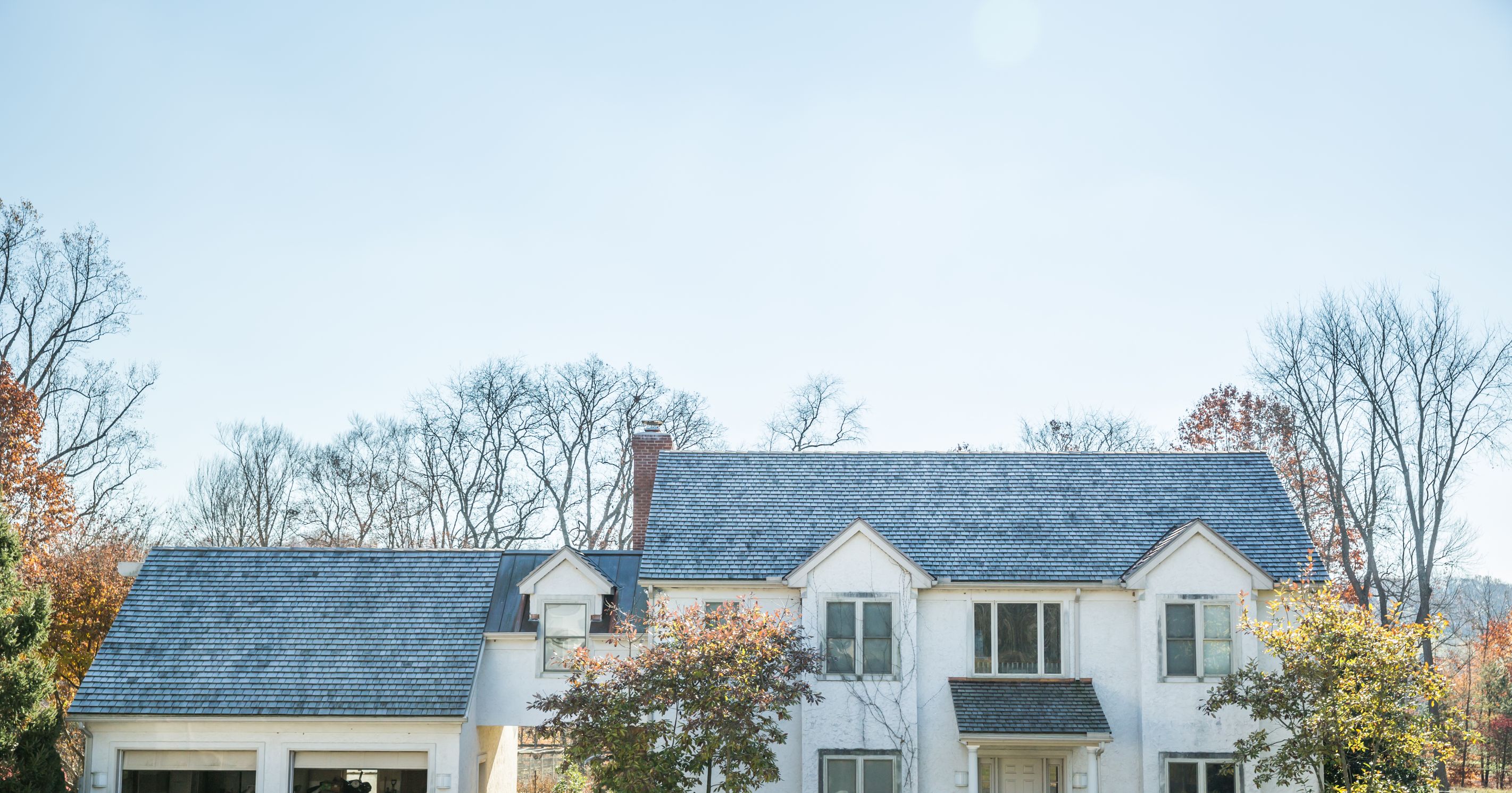 MR Roofing was very safety conscious. They weren't sloppy in any way. They did everything the way I expected them to do it.
Allentown, PA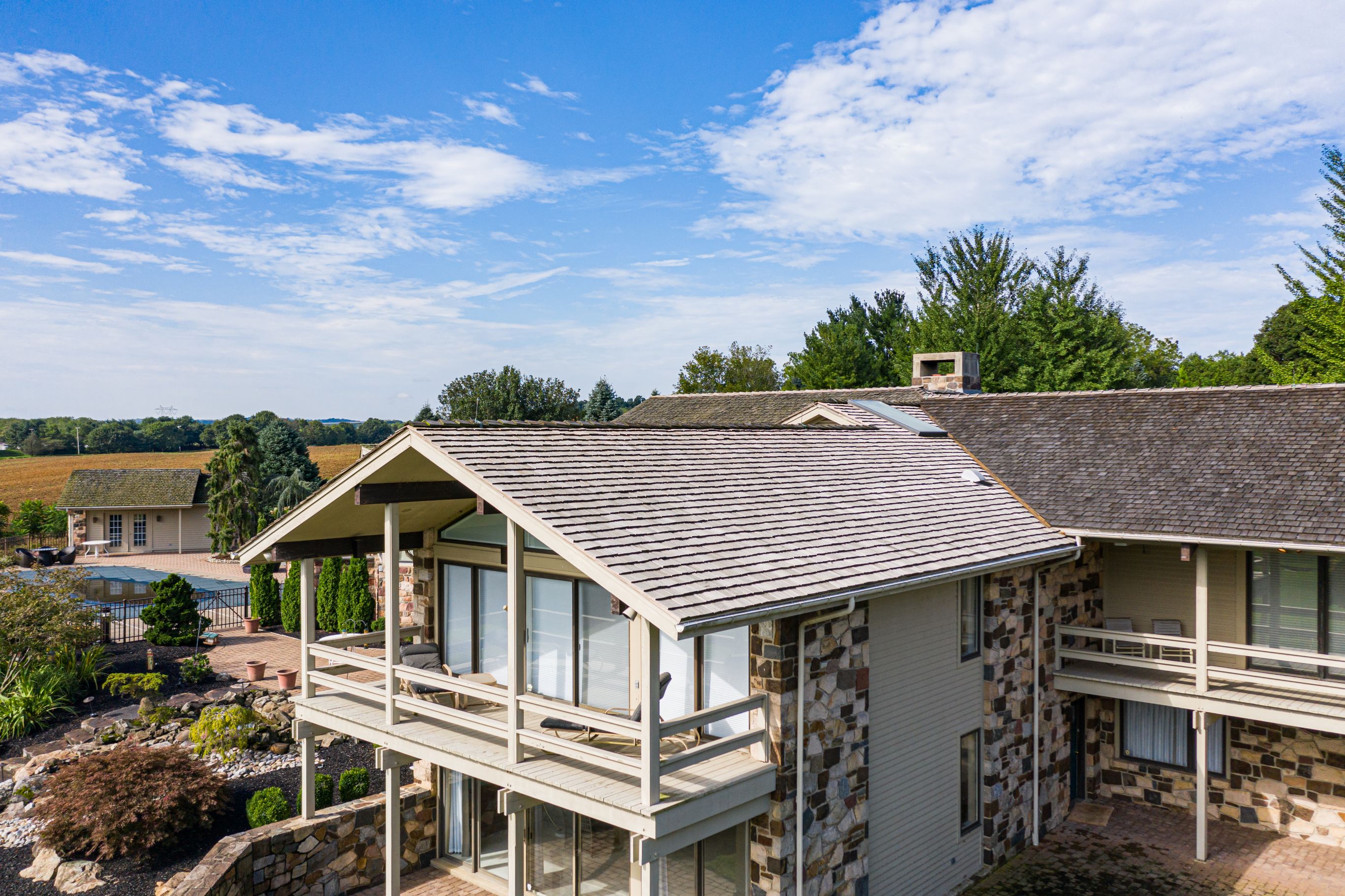 Since we're on a turkey farm, we really appreciate people who work hard and smart. We appreciated MR Roofing's work ethic and their customer service.
Lancaster, PA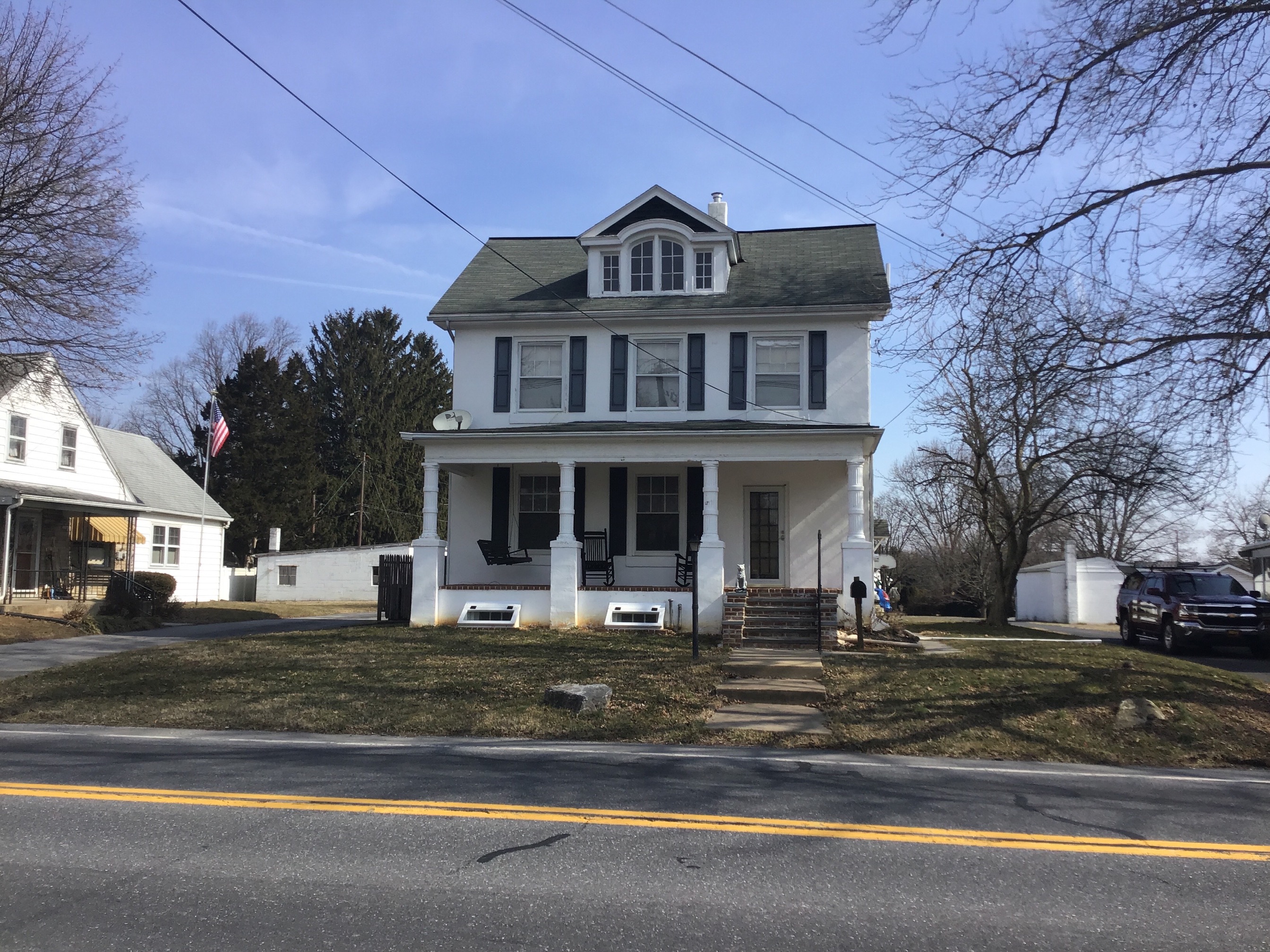 I am so grateful for MR Roofing. My house is really important to me and I had a very specific type of shingle in mind for my roof. They were the only roofing company I talked to that managed to source those shingles in such a difficult market. They were extremely polite and professional. They were very easy to get a hold of via email or phone, which is worth a lot. They did an excellent job replacing the roof and gutters on my 100-year-old home. They really breathed new life into it while keeping with its original character. They were very respectful of the property and left it clean. I will not hesitate to hire MR again.
Thanks again!
Lancaster, PA
After the work was completed, we experienced a leak in the kitchen area. After one call, the team showed up and addressed the problem. But the next hard rain produced the leak again. One call and the team reappeared and found the cause and addressed it. I've been a builder for 45 years. I know things can go wrong. That's not a problem. A problem develops when there is a lack of ownership to the issue and slow or no response. Not the case with MR.
Lancaster, PA
I appreciated the team here. They felt safe, and I was comfortable with them. Their warranty also exceeded their competition, and that was a selling point for us.
Lititz, PA
"We got a longer warranty from MR Roofing than what most cedar shake roofers were offering. We were fortunate to deal with the best people who can do this type of work."
Craig Coleman, Owner of Elizabeth Furnace
Royersford, PA
MR Roofing was contracted to install snow guards on our metal roof. The work crew were very respectful, installation was quick and clean up a breeze.  In addition, we ordered new shutters for installation and the crew were able to work with our timeline and stay-at-home work schedule. The crew was thorough and efficient and the finished products were beautiful. Would recommend for any roofing and shutter needs.
Lititz, PA
Our experience with MR Roofing, from start to finish, was exceptional. The staff and installers  were a pleasure to work with and the quality of work done was excellent. The crew was prompt, very careful protecting our belongings, and were very thorough in making sure the job was done well and did a great job cleaning up when they were finished. We would highly recommend MR Roofing to everyone and we're very satisfied with the work Eli, Mahlon and his crew performed.
New Cumberland, PA
The professionalism and work of Nathan and his crew was outstanding.  They performed high quality work and I am very pleased with my new roof.  Especially the fact that my roof no longer has any leaks that I have to worry about and that my garage roof no longer sags!  It was obvious that Eli has tremendous experience with the company and the product lines, and Mahlon proved himself to be genuinely dedicated to the project and an invaluable asset to his customer.   And the small issues I did have were addressed immediately and without complaint which further proves this company's commitment to standing behind their work and their reputation!  I've already recommended MR Roofing to a few neighbors and will continue to do so!
Harrisburg, PA
Had a wonderful experience with MR Roofing. Spoke with 7 different companies representatives and felt most comfortable with both the knowledge and quote provided by Eli Stolzfus. No pressure sales. Mahlon King was the project supervisor who kept me posted each step of the way so nothing came as a surprise by the end of the project. Roofing lead Ivan and roofers Gideon and Dan were very professional and friendly. I'd truly recommend this team and MR Roofing for your roofing project!
Reading, PA
MR-Roofing Contractors are certainly both knowledgeable and professional doing quality work.   Eli Stoltzfus, the sales representative, understood our needs and explained all the details of the contract and answered all our questions. All our calls and e-mails were returned in a timely manner. From our first call to MR-Roofing and throughout the roofing project everyone on their work force was polite, respectful, punctual, efficient, responsible, and pleasant. The price of the replacement roof and gutters was a fair price comparable to our other estimates. We were pleased with the quality and appearance of the GAF shingles.
The team of men that was sent to do our roof was polite, well trained, hard workers, and respectful. They protected our property and cleaned up after each day's work. The roofing job was started and completed on time. The-email correspondence with Mahlon S. King, the project manager, was wonderful, informing us of the schedule and work to be completed.
The entire roofing project was completed smoothly without any "issues." We are certainly pleased with our decision to have MR-Roofing take care of our home improvement project. The house looks wonderful. We would highly recommend MR-Roofing without any reservations.
The Vedocks
Paradise, PA
It is a pleasure working with the folks at MR Roofing.  They worked in a very timely manner with getting the estimate to me and then getting the job done.  I would not hesitate doing business with them, in the future and would highly recommend MR Roofing for your roofing needs.
Pottstown, PA
Good Morning, very happy with the project.  The crews were very professional and courteous.  Discussed all phases of the project prior to starting to ensure everyone knew what was being done.  Thank You for a great job!!
Hershey, PA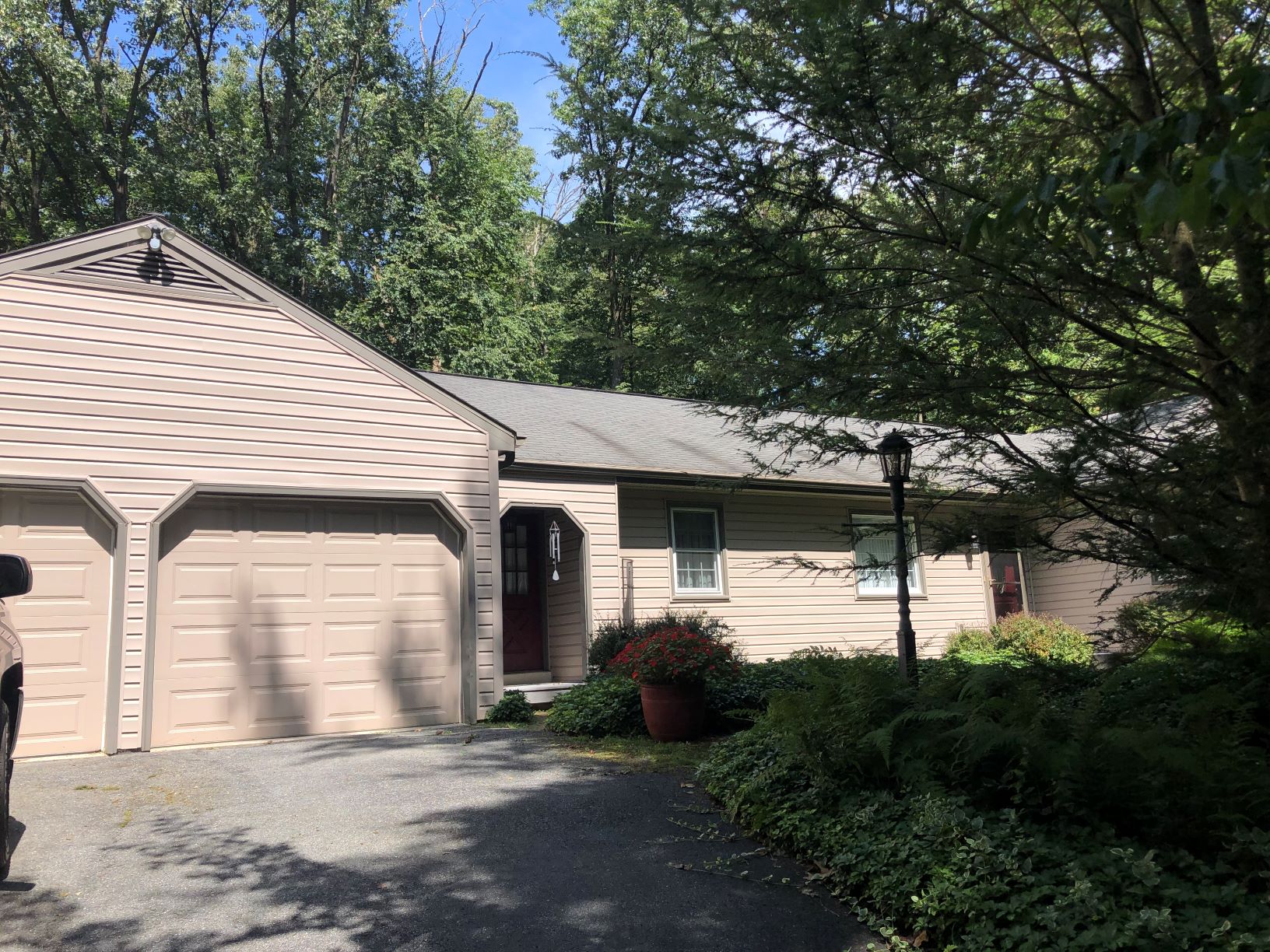 We are totally satisfied with our new roof, the quality of the shingles and installation crew was great. Their workmanship and attention to detail was amazing. I worked in the roofing industry and would say that this crew did outstanding work. The guys covered and protected everything outside and their clean up was fantastic and will highly recommend your company to anyone needing roofs.
Palmyra, PA
We were very pleased with the work done by MR Roofing.  The workers were very cordial and easy to work with.  They cleaned up after themselves every day and were always willing to take care of anything we asked them to do.  The new roof and trim work they did look great.  Very professional!  Thanks for a great job!
New Freedom, PA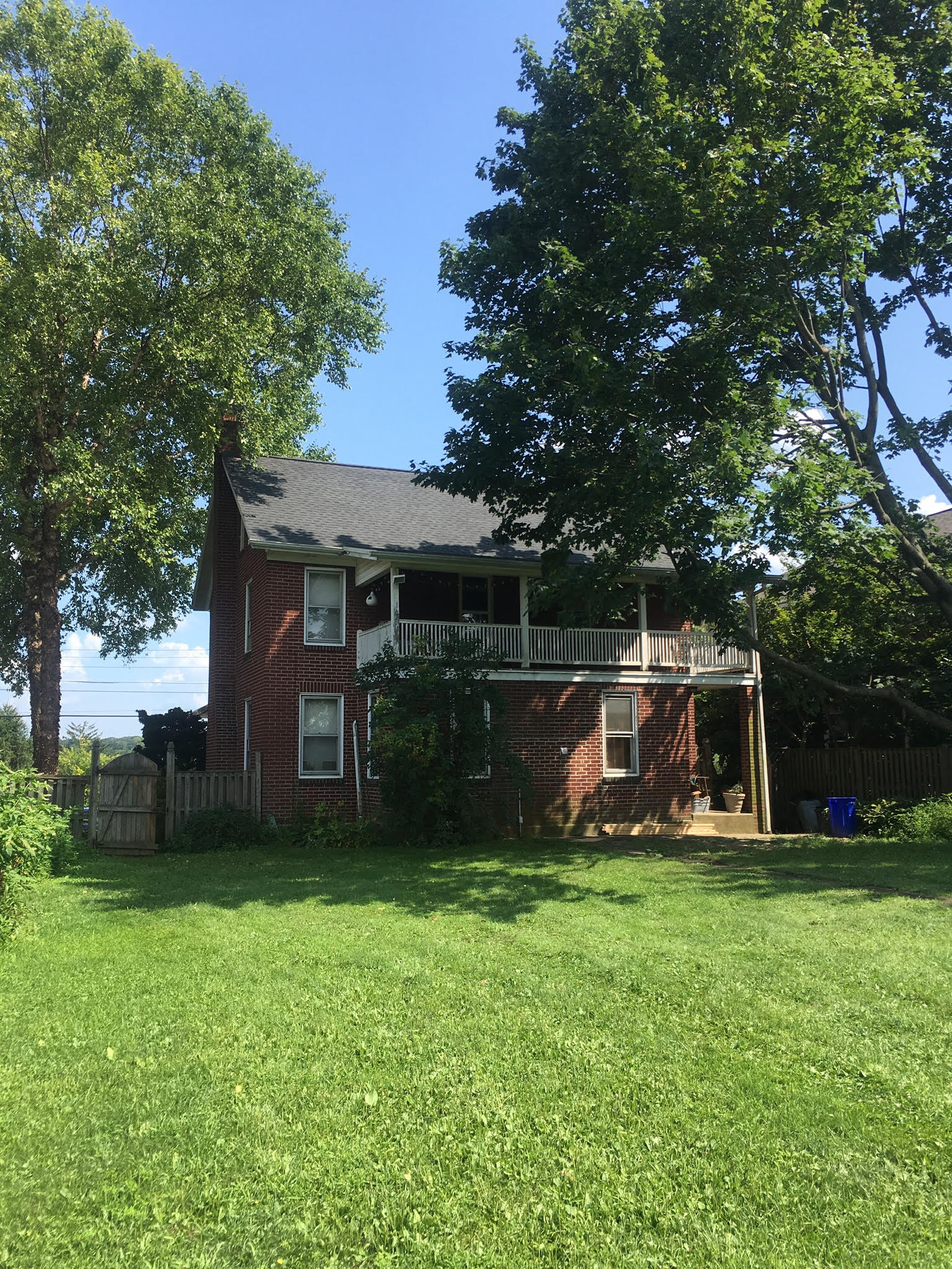 Good Afternoon Mr. Stoltzfus,
My name is Elizabeth G. Wilson and I wanted to let you know what a fantastic experience I had with M.R. Roofing!
I met Mahlon King in early 2019 while he and his crew were completely replacing my neighbors roof. The crew had clearing marked off their work space, were quiet, tidy and professional. Mahlon spoke to me and gave me his business card. He is so polite.They made a great first impression.
I called M. R. Roofing and spoke to Wendy Johnson. She was very professional and scheduled an appointment for Eli Stoltzfus to come to my home for an estimate. Eli was very knowledgeable and provided a complete, detailed and thorough estimate. I agreed to the estimate and sent my deposit. During the several months I waited for the job to start, I was contacted to make sure I didn't have any questions and to let me know the crew was running on time.
The job was started when Mahlon told me they would start and completed on time. Mahlon and his crew, Ray, Brian, Mark and Ivan arrived early every morning. I know they had a long commute to our home. They were polite and professional towards me, my children and our neighbors.They worked very hard, made sure everything was cleaned up at the end of each day. They communicated well with me so I always knew what was going on. Two neighbors, who's roofs this crew had done, stopped by to talk to them.
Thank you for sending such nice young men to my home. They did an excellent job and were a pleasure to work with.
Everyone I dealt with from M.R. Roofing was wonderful. Now I have a beautiful roof that doesn't leak anymore!
Thank you so much,
Elizabeth G. Wilson
Pottstown, PA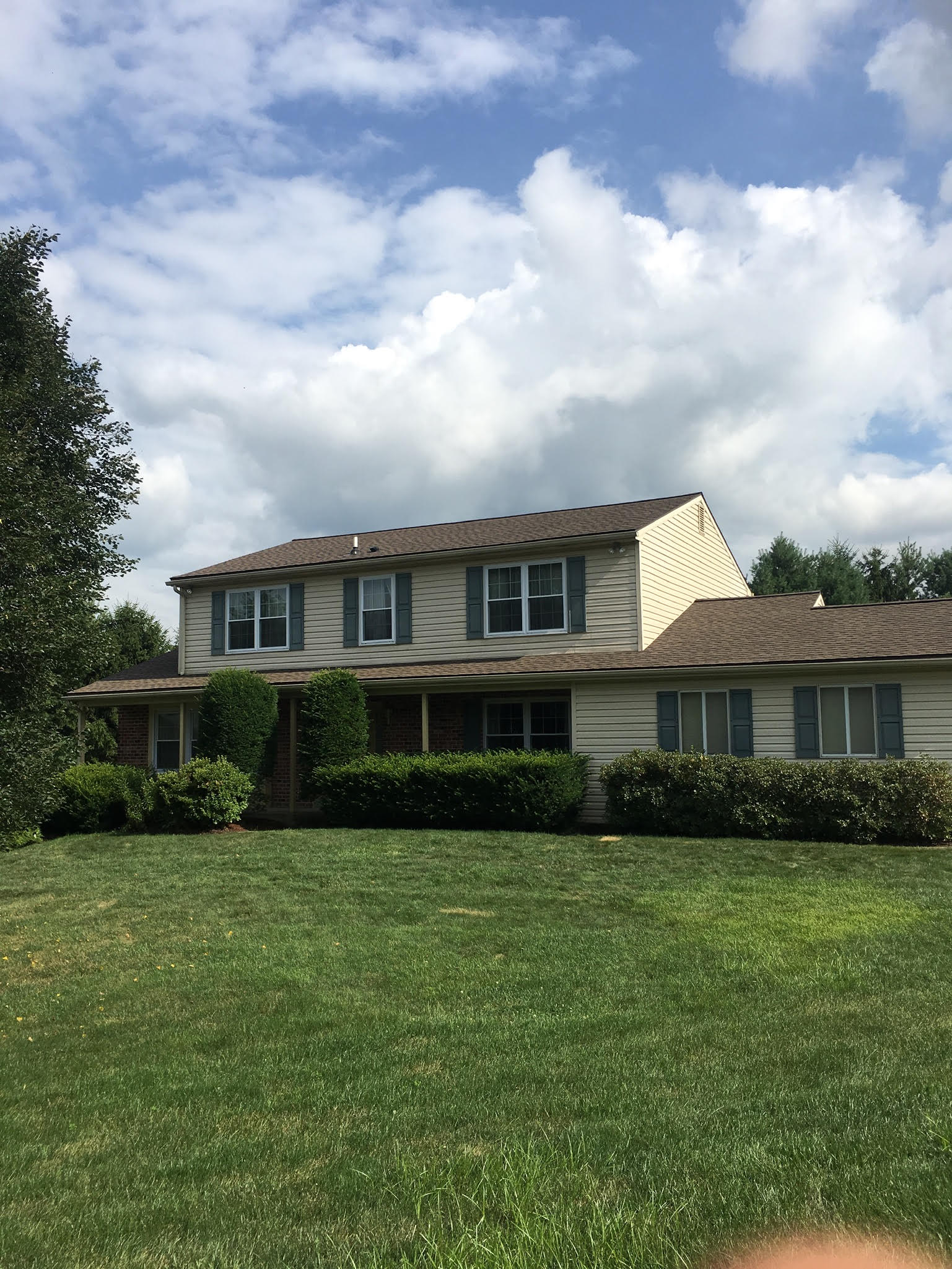 Thanks to Mahlon and his crew for a job well done. In addition to great workmanship, we were constantly kept abreast of the timetable for the job and issues that arose during our roof installation.  The crew persevered through difficult weather conditions for a timely completion to the job.
Broomall, PA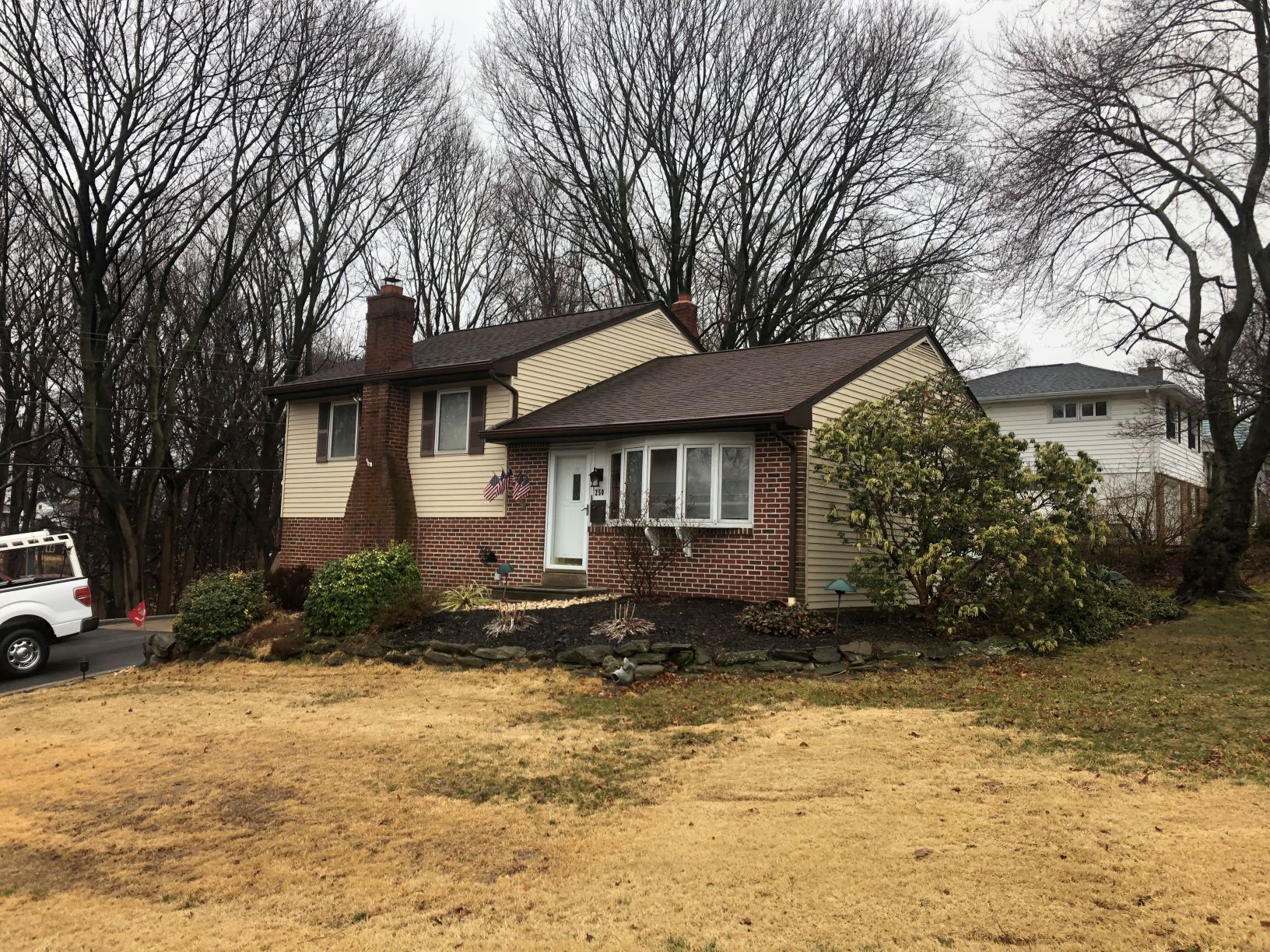 I was very pleased with work that was done to my roof. Great job!  Will pass it on. Neighbors and friends ask me about the job. Thanks again! 
Manheim, PA
We had a great crew and experience!  They were friendly, did what they promised to do and cleaned up every evening like it was their own home!
Pottstown, PA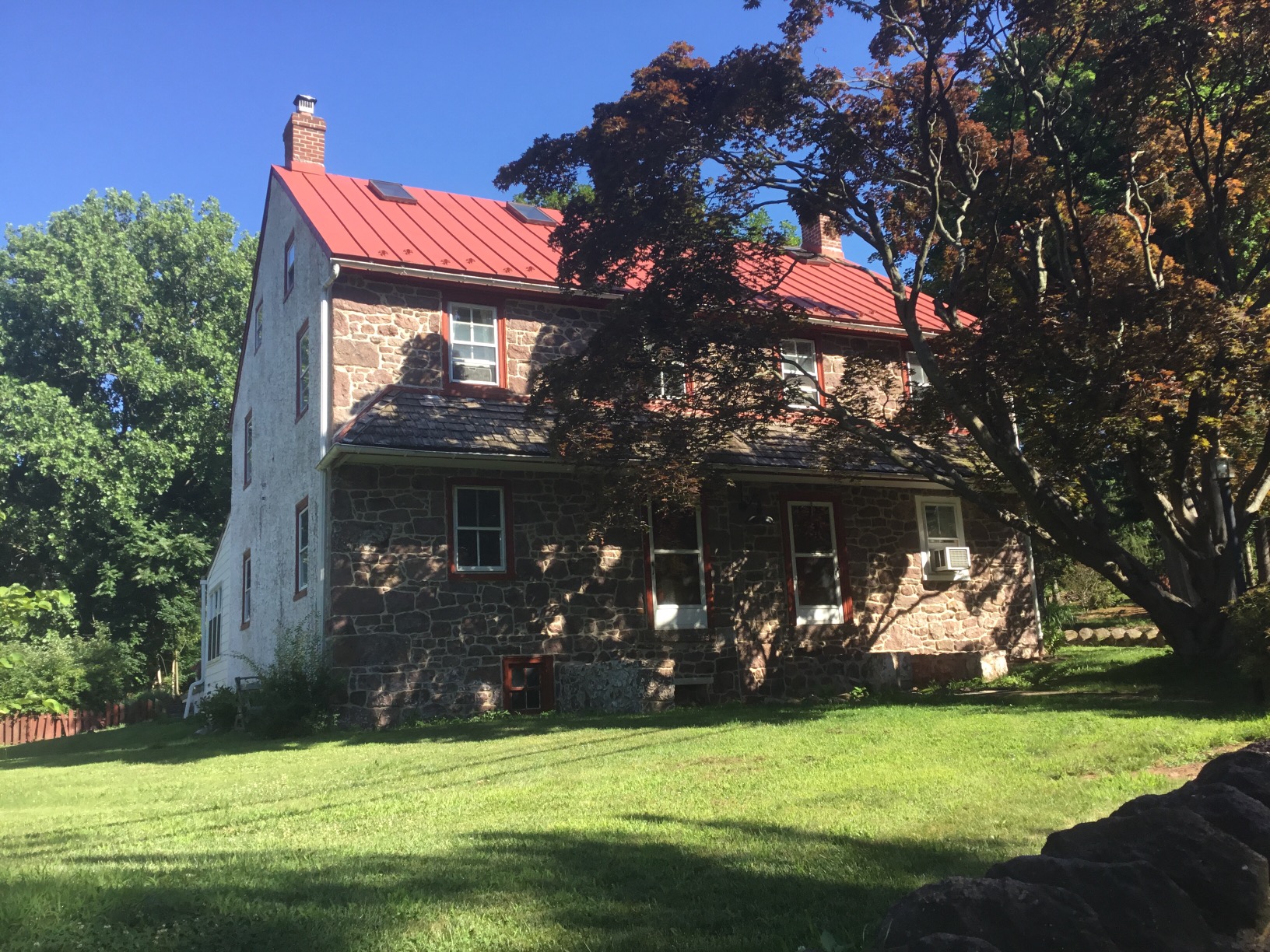 We are very happy with the roof. Skylight looks great, standing seam, trim, and gutters are great. We are very happy with the repair to the rafters that was needed and now supports our new roof. The crew did a fabulous job. If you ever need a recommendation don't hesitate to ask. We gave your contact to a friend in Pottstown and will be happy to share your info in the future. 
Jeff & Danielle Christopher
West Chester, PA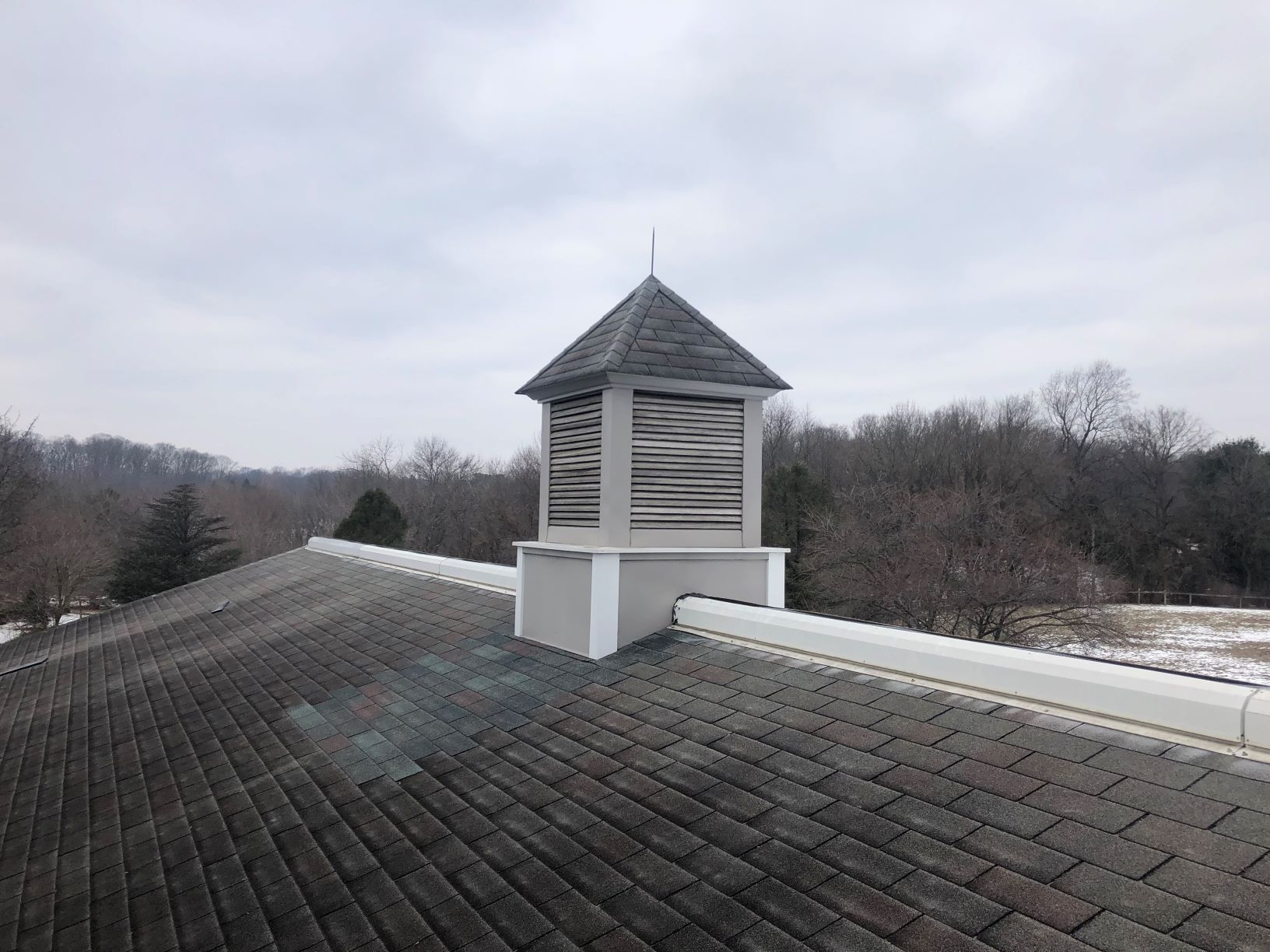 We were very happy with the quality and professionalism of your work crew.  They did the project when scheduled and on time.  In addition when an issue happened outside of their control with delivery truck they took care of this issue right away.  I would highly recommend MR Roofing.  We did refer you to a farm down the street from us who has some roof leaks. 
Lancaster, PA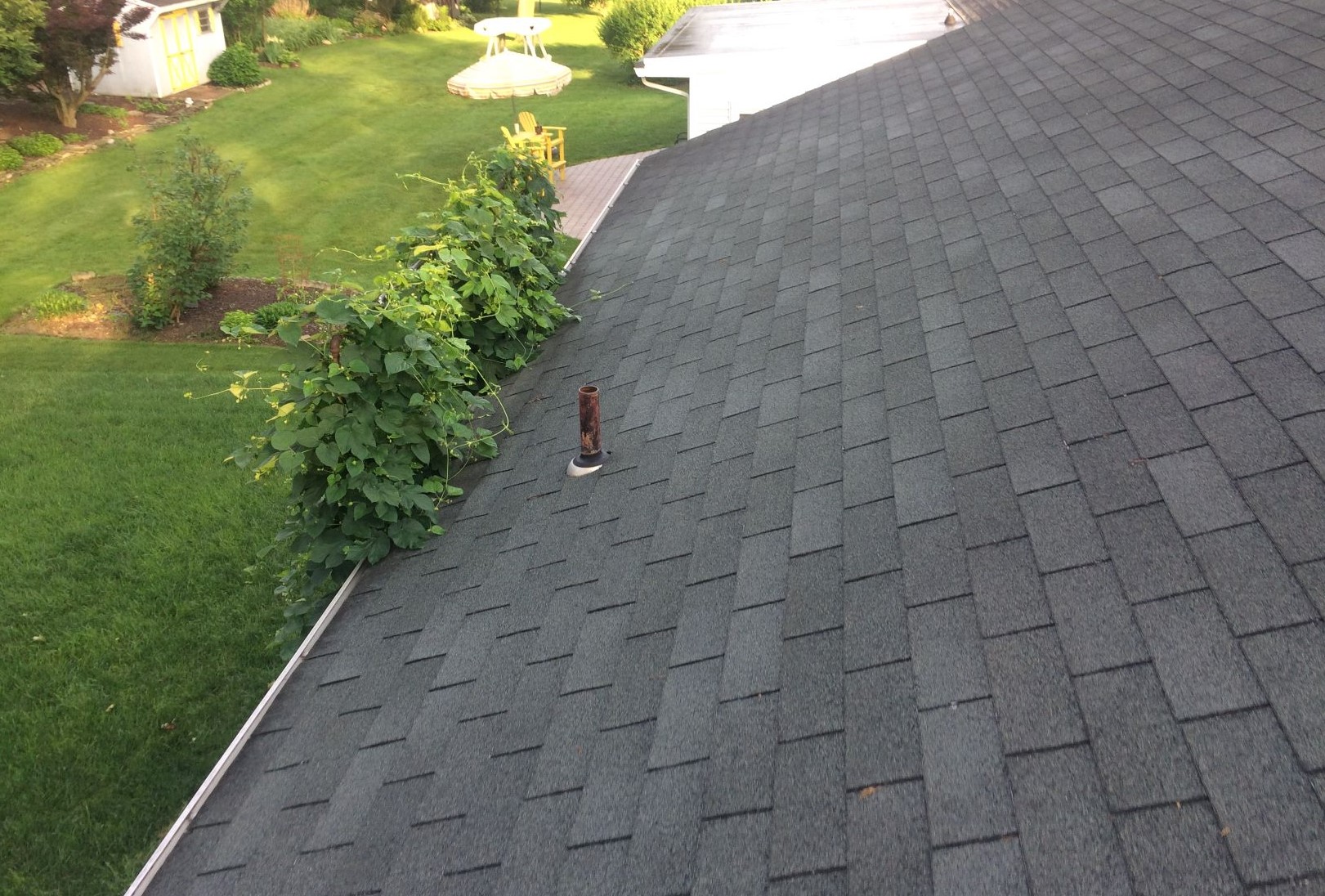 I could not have been more thrilled with the attention to detail, prompt communication, and quality workmanship I got from MR Roofing. I had hail damage to my roof and didn't even get another estimate once my insurance company wrote theirs. All the staff are friendly and I could tell they truly care about their craft. I watched other companies replace my neighbor's roofs and they did it so quickly. Mahlon's crew took their time and worked as if they were working on their own home. I would not hesitate to recommend MR Roofing for any friends or family that may need a roof. Thank you all for a great experience!
Douglassville, PA
It's been one week since our roofing and gutter job was completed.  The entire project looks absolutely wonderful to us.  We want to thank you very much for such a great experience, from beginning to end!
Manheim, PA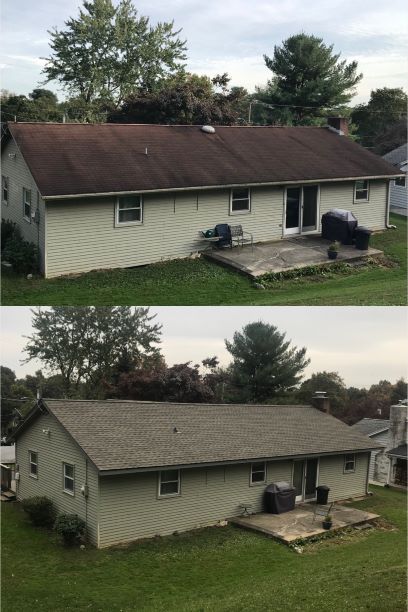 I am grateful to have found an honest company for the replacement of my roof. I was given a quote from another local company that was double what MR Roofing quoted me. The products used by both companies were comparable if not similar. MR Roofing provided me with a detailed outline of work that could be completed at the end of my first appointment and they did not pressure me into making a decision that day. MR Roofing communicated with me throughout the process and I felt confident in my decision to move forward with MR Roofing. Even when my roof was being installed, I was notified I would need more decking material than originally planned. I was shown the extent of the damage and given options to move forward again without feeling pressured. When the installation was finalized, the crew was meticulous in cleaning up. I'd like to thank everyone at MR Roofing for the installation of my architectural shingles.
Manheim, PA
MR Roofing replaced the roof on my two adjoining sheds.  I'm very happy with the job from the estimate to the completion of the work.  They did an excellent job!  Their team was very professional and I would recommend MR Roofing to everyone.
Royersford, PA
Thanks so much for being thorough and knowledgeable about roofing products.  We are so grateful for the convenient scheduling, too.  The snow guards look great and blend in beautifully on our metal roof.  Your employees were very friendly, courteous, arrived on time, did a thorough job, and provided super service!  We are keeping MR Roofing on our contact list for any future home projects!
Douglassville, PA
We are extremely happy with the way everything turned out and will definitely use your company again if the need arises.  I have given your info out to a couple of people who are looking for roofing services and put a post on my Facebook page!
Lancaster, PA
We are very happy with the windows and working with you has been a positive experience.  They guys were all so nice and we know how they pushed to finish our job before we left on vacation.  
Lancaster, PA
I just want to let you know how happy I have been with the job your workers did on replacing my roof.  Everything around my house is in great shape and they cleaned everything up just as it should be!
Harrisburg, PA
We are very pleased with the work your company and team have completed.  This project was the best experience we have had with companies doing home improvements for us.
Plymouth Meeting, PA
Just wanted to take a moment and say thank you!  Everyone I have dealt with at your company has been nothing less than a pleasure.  Putting a roof on is not only an expensive endeavor, but also a very important part of securing your home from the elements.  Your staff made this a very easy decision for me.  I will recommend your company to anyone that asks.  Thank you!
Schwenksville, PA
Keen eye on every detail.  Very respectful of me and my neighbors.  They showed their craftmanship every day, and MR should be happy to have hard working men like these!
Douglassville, PA
MR Roofing crews are prompt, hardworking, efficient, and considerate.  I recommend them without hesitation!